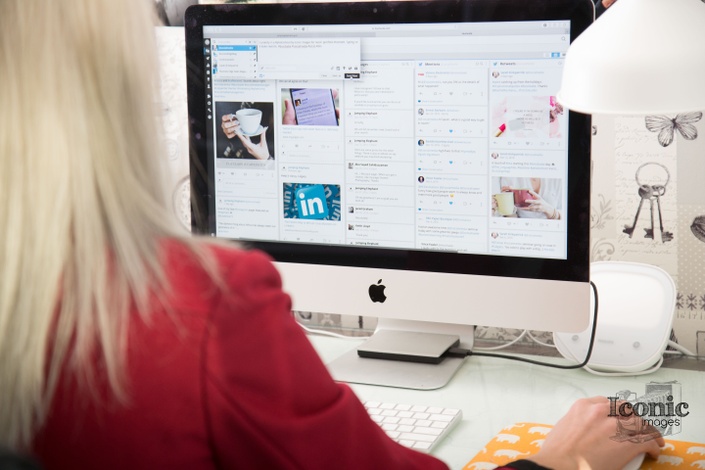 The Business Owners Guide to Digital Marketing & Social Media Success: For the DIY Entrepreneur
A step-by-step system on how to create and manage organic content & sales funnels for your small business in 6 weeks or less
Get Pre-Sale Pricing - $450
This course is everything you need to successfully create your digital marketing strategy and implement and manage your social media, website, and sales funnels for your business.
Social media management can be so expensive (often starting at $1000 a month!), and who's to say an outside source will even get it right? When you own a small business it can be difficult to hand off your online presence to someone else. But it can also be difficult to manage it all!
As a business owner myself, I know that the list of priorities piles up and up and having to learn how to market your company feels like this dark cloud looming over you. Who has time to search for all of that information and then struggle to know the order and importance of it all?!
So you put out posts here and there and send out a newsletter once in a while, and maybe you even tried to do a facebook ad once - but it felt more like flushing money and time down the drain.
- TRUST ME. I WAS THERE! -
I spent a LONG (read: LOOOOOOOOONG) time creating content for clients and walking away with pennies on the dollar for my time. I am a great copywriter and I know a LOT about marketing and social media, but man... it used to be so time consuming! AND THIS WAS MY FULL TIME JOB!
Not only that, but there are so many pieces to the marketing puzzle that all need to be in place if you want them to come full circle from whispers to sales. It wasn't until I committed fully to turning this into a business that I began to understand the web that it truly is (one that can be untangled with some guidance... but super scary when trying alone!).
(See the "A Letter from Sarah Kirkpatrick" at the bottom of this page for more of my story and hard lessons)
'Lions, and tigers and bears, Oh My'?
How about 'LEAD MAGNETS, and LANDING PAGES, and FACEBOOK ADS, OH MY!!!'
I have a degree in creative advertising, I worked in agencies as their digital marketer and social media specialist, and I STILL had a hard time organizing all of these things without an embarrassing amount of online research.
But I nailed it - I eventually nailed it, and my clients wanted me to do it for them... and so I did! And their sales increased. But not all business owners could afford to hire me so I wanted to teach them to do it for themselves - but coaching sessions add up $$$ and there is SOOOO much content to share and walk through.
The solution? The ULTIMATE step-by-step guide to digital marketing for business!

I crafted (over many months) my formula. The one that people spend tens of thousands of dollars on per year for me to do for them - all laid out for you at a fraction (like SUUUPER fraction) of that cost.
It really is everything I know, everything I researched, everything I've implemented for clients and watched their sales double and triple. It is my job detailed meticulously and broken up into multiple mini-lessons, laid out like a yellow brick road.
This course will cover:
(full list and breakdown in curriculum section below)
Strategy/Planning: so you are not wasting time on things/people that will never convert to $$$.
Page Optimization: so when people land on your page they get what they need, rather than 'bouncing' off to a competitor who is set up just a little bit better.
Content creation: including 'how to create a month's worth of content in 1 day' - It's possible!
Scheduling: so you don't have to be glued to your phone - #Worklifebalance.
Community Management: so your reputation stays intact, your impeccable customer service shines through, and you retain/gain a loyal tribe of buyers.
Website Design/Copywriting: because this is the online first impression and 'handshake', and nobody wants to shake a sweaty (read ugly and not user-friendly) hand!



We will also dive deep into extended digital marketing strategies, all in their own modules, and how they all tie together to create a SUPER effective conversion funnel:



Blogs/articles: The heavy hitters of organic web traffic - so people can search for their questions on google and find the answer on your site (helloooooo traffic and better search ranking!).
Newsletters: because, believe it or not, people did not sign up for your newsletter to get spammed with sales... you need a strong headline to get the 'open' and seamless design + content to get the read.
Landing pages (sales pages): so people don't get lost and click away. Guide them to your sale with less than 3 clicks, and a landing page that tells them they are in the right place!
Freebie downloads: because you have to give to get. GIVE them more than they expected and they MAY not 'unsubscribe' right away. We'll show you how.
Pop up lead generators: ... You may think they are annoying, until they give you exactly what you wanted. Polite, perfect, and super easy list-building right from your website.
Email drip campaigns: because people forget! Remind them in the most direct, effective, and inexpensive way possible to buy from you - all while not pissing them off.
Online ads: since facebook and google are taking over the world - greedily. Unfortunately, that's where our audiences are - so let's meet them there WITHOUT throwing money away.
AND MORE!
Does that seem overwhelming? Well... for someone without this course it most certainly would be. But for you, It'll be as easy as following along, grabbing a glass of your favourite bevy, and letting the ideas flow!


PLEASE NOTE:
This course is in pre-sale and is not 100% complete. We will be adding new lectures over the next 2 months and the price will be going up with every new section completed (to the total course price of $647).
Get in now to save as we drip out the course content.
Bonus Course Perks:
Free Tools
A list of links to all of our favourite free tools (and paid alternatives if needed)
Workbooks
Worksheets designed to guide strategy and tracking your 'aha' moments
Templates
Working copies of the templates we use daily in our agency to keep you organized and efficient
Tech Tutorials
Step-by-step visual walk through of ideation, design, creation, and software usage.
Your Instructor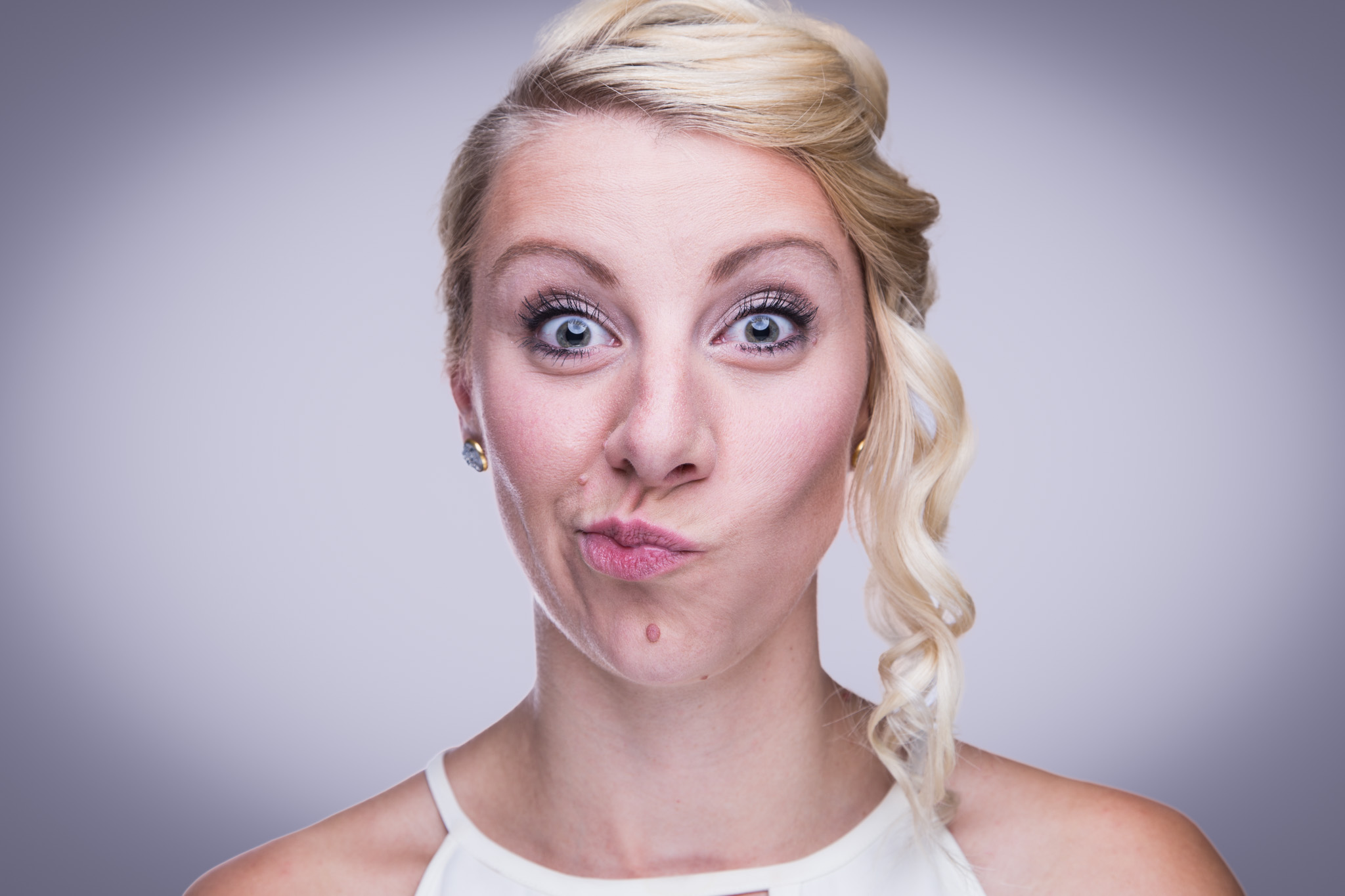 Sarah is the Lead Matriarch of two successful Digital Marketing Companies - Jumping Elephant & Elephant's Remark. Prior to starting her own business she worked with a number of large clients as a senior copywriter and social media manager in advertising agencies across Canada – spanning from Vancouver to Toronto. However, she felt drawn to helping the small business owner and found that social media was the best platform to level the field and compete head-to-head with 'the big guys'.
What sets her apart is her extensive education in advertising:
Creative Advertising Degree majoring in Copywriting
Certification in Marketing management, Mobile Marketing, Social Media, and Digital Marketing
Sarah is also a world traveler and huge advocate for a work/life balance - Ironically the reason she became an Entrepreneur (where work and life seem to become one).
Guest Course Contributors:
Ashley Saunders
Digital Marketing Strategist
Vince Fowler
LinkedIn Expert & Business Coach
Lindsay Saunders
Social Media Manager
Haris Kamran
Facebook Ad Expert
Megan Wall
Graphic Designer
Grant Higginson
Google Ads Specialist
Hilary Araujo
Graphic Designer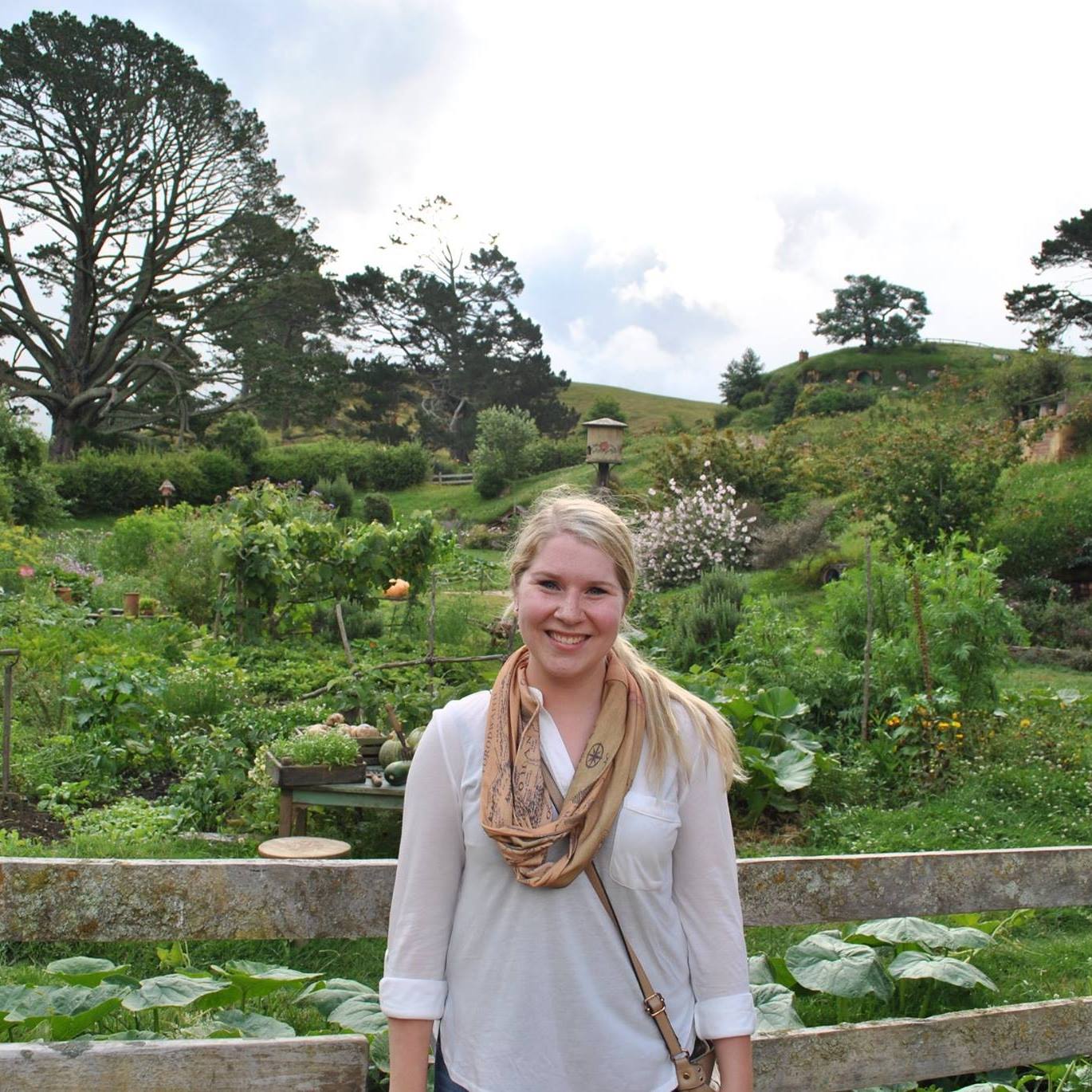 "I have had the pleasure of working with Sarah and Jumping Elephant for almost two years and have learned more than I ever expected. Sarah is a master in her work and is always ready to update her knowledge and share it with everyone around her. Marketing communications, social media management, content creation, digital marketing strategy, and brand building are just some of the skills Sarah has in her repertoire. Since the day I started at JE, Sarah has taken me under her wing and become my mentor, teaching me the skills to succeed in the business and offering me the quality resources I need to help our clients achieve the excellence they deserve. If you are looking for a guru, then look no further than Sarah Kirkpatrick of Jumping Elephant! She will take your business to new and exciting heights!"
- Lindsay Saunders, Social Media Manager
Take it from them
Swati Mehrotra
Konica Minolta Business Solutions
Jumping Elephant Academy has been a great learning ground for new comers like me in the industry. It has always been there to give opportunity to people who are willing to learn and at the same time improve their skills when it comes to social media marketing. Sarah, being an experienced professional, will help you learn, explore and play with some new trends that can go a long way in contributing to your learning curve in this industry. She brings immense knowledge with her in the digital marketing world and is never hesitant in sharing it with as many people she can. I will always be thankful to Jumping Elephant and Sarah for helping me learn new skills that I can implement in my social media marketing.
Sarah has had a profound impact on my career as a digital marketer. Having the opportunity to learn from Sarah has given me not only knowledge, insight and experience but also the confidence to assess a company's existing marketing efforts to help them build a winning social media strategy. Sarah has very clearly devoted years to becoming an expert in social media and digital marketing and this is evident in her passion for marketing and her development of an excellent easy-to-follow social media management system.
Anita Lee
Social Media Manager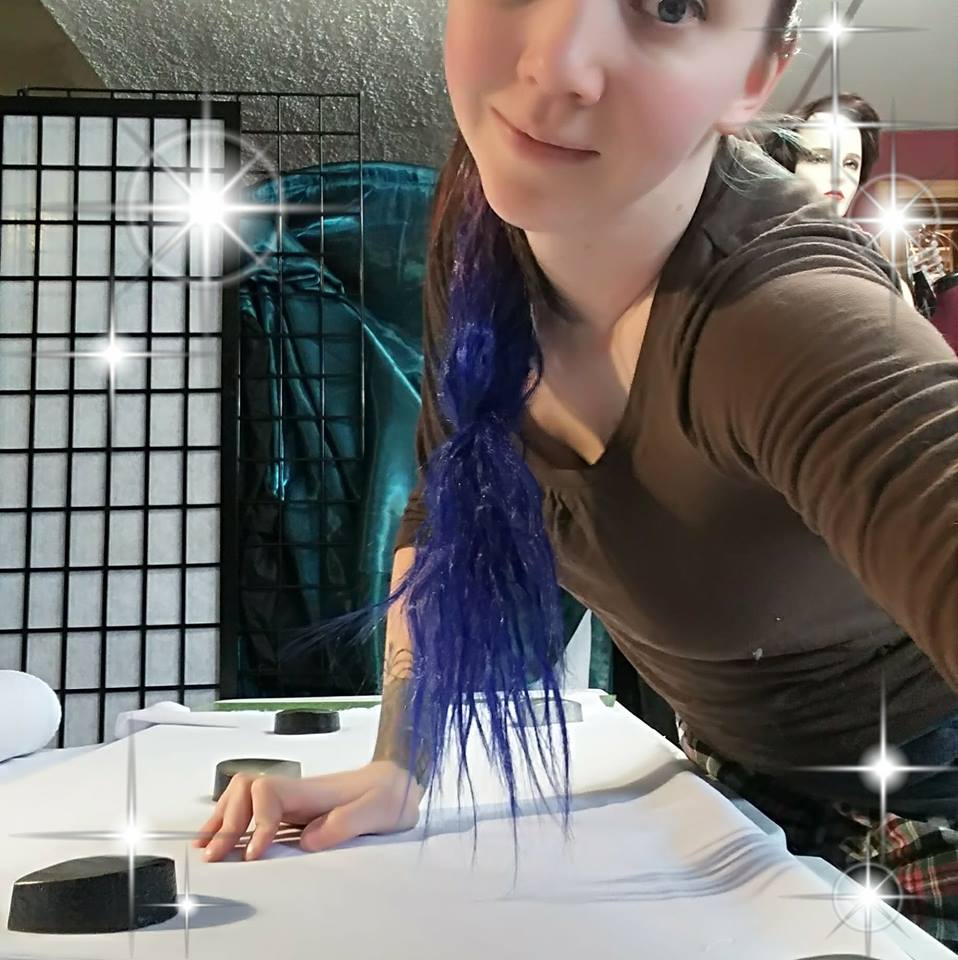 "Coming out of my diploma program I had a need to expand on the small compressed information I learned about Marketing. Through social media posts, I already had seen the e-book that Jumping Elephant had available, and I knew I had to get it - which was an excellent resource! I then attended one of the best small sized seminars that gave even more insight into the knowledge I was seeking about small business focus on Social Media Management. The added bonus was finding an amazing approachable instructor that is willing to be contacted afterwards and having her turn into a mentor willing to help me learn and grow in the Online Marketing field."
- Dianna Martin, Owner, Di Designs
Class Curriculum
Getting Started
Available in days
days after you enroll
Social Media - Page Optimization
Available in days
days after you enroll
Frequently Asked Questions
When does the course start and finish?
The course starts now and never ends! It is a completely self-paced online course - you decide when you start and when you finish.
How long do I have access to the course?
How does lifetime access sound? After enrolling, you have unlimited access to this course for as long as you like - across any and all devices you own.
What if I am unhappy with the course?
We would never want you to be unhappy! If you are unsatisfied with your purchase, contact us in the first 30 days and we will give you a full refund.
A Letter from Sarah Kirkpatrick
[Digital Maketing Matriarch]
My name is Sarah Kirkpatrick. I am the 'Lead Matriarch' of Jumping Elephant. I started the business part time years ago while I made my way through agency life in Vancouver, Toronto, and then home in Calgary. It just wasn't warming my heart to be a cog in the wheel of a giant firm helping giant firms, so I started helping out my small business friends in my off-time. Sure enough, I quickly found that watching small business' get traction with my help made my heart sing. And so, I made the jump! I became an entrepreneur!
The funny thing is, I gained a new appreciation for the 'shoemaker's kids have no shoes' analogy. I got swept up really quickly in client work and never really got my own marketing off the ground! Even my social media fell behind. When the economy took a turn and some of my clients were forced to cut back, I noticed that I had no fallback myself! Does that sound like you?
So here I was, a few clients short of comfortable and wishing I'd started a database years ago when I first started making contacts! I had some pretty long hours over a hefty period of time pulling together a strategy, creating freebies to give away on my site, writing emails to go along with those freebies (called drip campaigns), setting up lead magnets, updating my portfolio, collecting testimonials, getting videos made for facebook ads, designing landing pages, and really dedicating time to creating content for my own social media channels!
PHEW! Let me tell you – it was a lot of work. Thank GOODNESS I already knew how to do it all.
Side note: I am not just a floating head spouting off advice that I have never followed myself. I spent some time in the trenches. Trust me. I do this for a living, and even I struggled to do this whole system on my own! You should have seen my first facebook ad! Canva can only get a writer so far, and I immediately got the dreaded 'your ad will be shown to fewer people' notification because of the heavy-text. What can I say? I'm wordy! And it cost me.


So I finally launched my marketing strategy!
As soon as I hit 'publish', emails started coming in. My database started to grow, my inbox started filling up, and people I had never met before were reaching out asking for our help!
It's a crazy thing getting so caught up in business that you forget to work on your own. And MAN, I can't imagine where I'd be if I'd set this all up at the beginning… probably doing the same thing (cause I love it), but drinking out of a gold-rimmed coffee cup being served sugar cubes by my personal chef.
So don't make my mistake! Get started right away and start collecting those emails! It is amazing the leaps and bounds you can take when you have a following. And this course is the beginning!
— Sarah Kirkpatrick, JumpingElephant.guru
Paying in full?
Great! You can do just that - and there are perks! (see below)
How it works:
You will have access to the first section of the course (Strategy, Social Media, FB Ads) and access to the entire course within 72 hours of purchasing (full honesty: I have to do it manually - so giving myself a buffer). No waiting 3 months to complete the course!
You will then have lifetime access after the final payment has been made.

Interested in A Payment Plan?
We have those! (see below)
How it works:
Course will be released in 3 sections - corresponding with the 3 months payment plan.
Strategy + Social Media + Facebook Ads
Website + Blogs + Newsletters
Sales Funnels + SEO Overview
You will then have lifetime access after the final payment has been made.